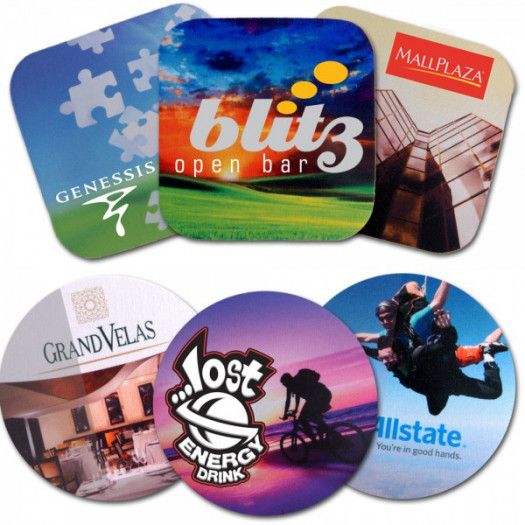 We offer a wide range of digitally printed coasters, mousepads & placemats, using our own in-house Dye Sublimation printing machines and mug press.
Digitally printing in full colour any logo and/or picture and then pressing the image on, gives you the advantage of using various types of designs without any setup costs.
We offer the following types:
- Glass Coasters (Square / Round)
- Rubber Coasters 2.5mm Thick (Square / Round)
- Wooden Coasters with brilliant white glossy surface (9cm or 10cm Square / Round)
(Wrought Iron Coaster Racks Available to Purchase)
- Mousepads 2.5mm Thick (Rectangle / Round)
- Placemat
- Placemat Rubber 2.5mm Thick
These can be printed individually, however we offer discount on bulk orders.
Turnaround time is 3-5 working days.
Please submit any questions or quotation requests in the space below along with your name and e-mail address. We'll get back to you as soon as we can. Thank you.
Contact Information